Map Overlay Marking Tools
The pens of choice for marking on transparent map overlays and laminated maps.
I've used these pens for many years while in planning and operational roles on search and rescue missions. Choose between permanent or non-permanent ink. The non-permanent ink can be wiped off using a damp cloth, but your markings may not survive a rain storm. The permanent ink will easily survive getting wet, but minor erasures can be made with a plastic eraser, and the sheet can be wiped clean with a cloth dampened with alcohol.
STAEDTLER® Lumocolor® Universal Pen Permanent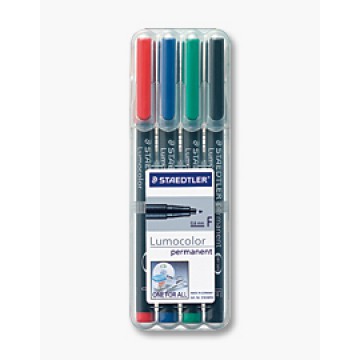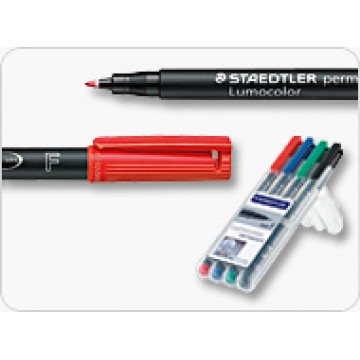 Design awarded universal pen for use on overhead film and almost all surfaces
DRY SAFE - can be left uncapped for days without drying up (test ISO 554)
Excellent smudge-proof and waterproof qualities on almost all surfaces
Dries in seconds, therefore ideal for left-handed users
Permanent, low-odor ink
Superb color brilliancy
With clip
PP barrel and cap guarantee long service life
Set of 4 colors in stand-up box (Red, Blue, Green, Black)
Set of 8 colors in stand up box (Red, Blue, Green, Black, Yellow, Orange, Purple, Brown)
Line width F - fine (approx. 0.6 mm)
| | | |
| --- | --- | --- |
| Item description | Price | Quantity |
STAEDTLER® Lumocolor® Non-Permanent Universal Pen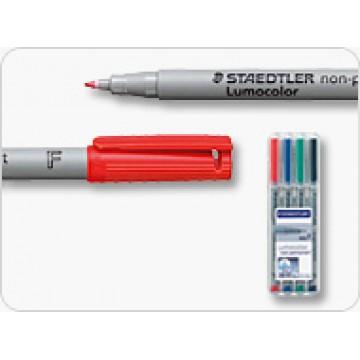 Design awarded universal pen for use on overhead film and almost all surfaces
Can be wiped off film using a damp cloth
Water-soluble ink
Fast-drying
Superb color brilliancy
With clip
PP barrel and cap guarantee long service life
Set of 4 colors in stand-up box (Red, Blue, Green, Black)
Line width F - fine (approx. 0.6 mm)
| | | |
| --- | --- | --- |
| Item description | Price | Quantity |
Mars Plastic Eraser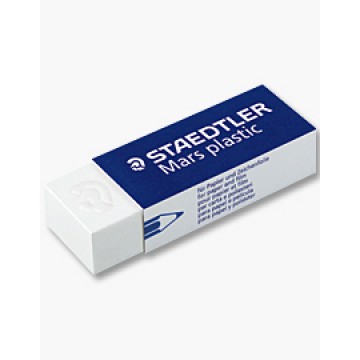 You can make small corrections to Lumocolor Permanent Pen marks on clear film using this Mars Plastic Eraser.
Premium quality
For graphite on paper and matt drafting film
For OHP pen on overhead film
Practically residue-free erasing
Easy to remove eraser waste thanks to minimal crumbling
In practical cellophane wrap
Tear strip for easy removal of cellophane
Slide sleeve for convenient handling
65 x 23 x 13 mm
| | | |
| --- | --- | --- |
| Item description | Price | Quantity |